Website and Graphic Design Experts In Broward County
954-367-6797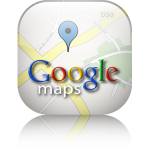 Since 2009, High powered Graphics in Hollywood Florida has been creating amazing websites and graphics for every type of business in the South Florida area. We also have designed for out-of-the- state clients also. We bring to the table an experienced Graphic Designer with 20 years in a fast paced Advertising agency market and one of the best website and online experts Mike Roberts with 25 years of computer and 18 years of web experience.
High Powered Graphics Website Developers and Graphic Design Team in South Florida delivers world-class online solutions that meet your business objectives and exceed your expectations. We strive in providing the best graphics, web development and internet marketing to organizations looking to broadcast their product worldwide in a more effective way. High Powered Graphics specializes in designing creative and beautiful websites, simple to navigate. Our goal is to convert visitors into long term customers.
High Powered Graphics offers a wide range of creative services to help your business get the branding and identity it needs to effectively navigate today's professional market. From logo design to full advertising campaigns, we have what it takes. We will sit down with you in person and research your needs and ideas. Our clients have found success in their businesses by letting us design their collateral. Most of all, we will not rest until your needs are fully satisfied.