Website Design SEO Hollywood Florida Broward
954-367-6797
High Powered Graphics in Hollywood Florida, Broward County is an experienced website design, SEO and Graphic Design company specialized in helping companies create an online presence like no other web company can. We combine the services of our creative Director and President Leon Cortez.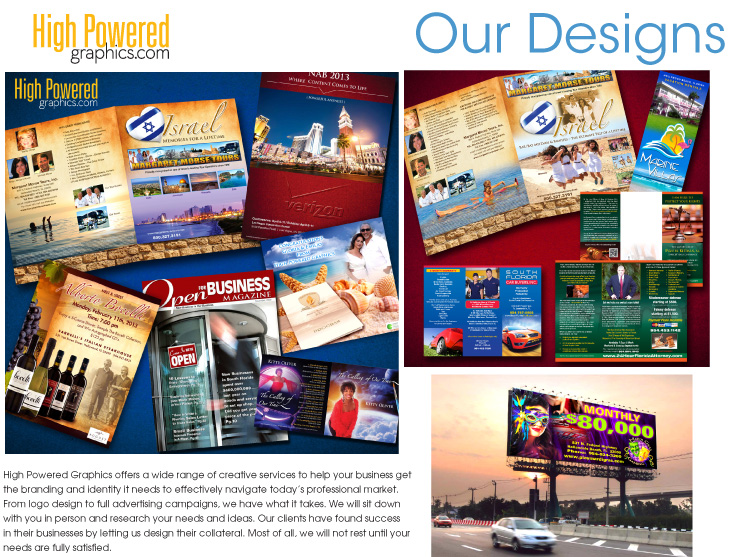 Mr. Cortez is a former U.S. Marine and Desert Storm veteran and Graphic Designer He has worked with many of South Florida's top advertising and design agencies over the last 20 years. He has extensive knowledge in layout, design and pre-press experience. You give Leon an idea and he will have amazing designs in a matter of days.
Our Web design and SEO expert extraordinaire Mike Roberts has a vast experience in web design, online marketing and is committed to helping you and your business not only compete but thrive in today's fast-paced Internet environment. He has designed scores of websites. He has created amazing SEO and traffic for local sites as well as getting Google presence.
Like Us on Facebook and follow us on Twitter.
Follow us on Google+