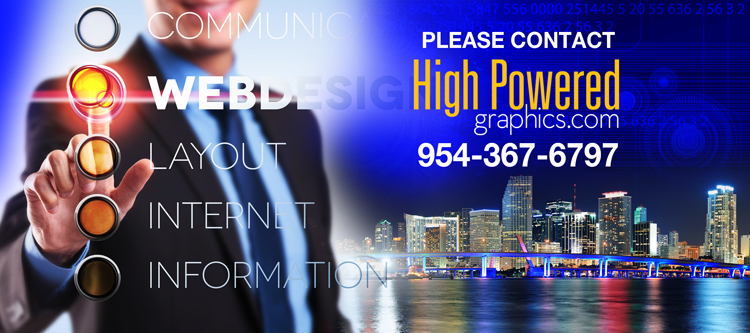 Web Design SEO Miami Dade Broward South Florida. 2017 has arrived and a new beginning. Let High Powered Graphics in Hollywood, Florida design your new website and help you achieve your online presence and success goals for the new year. We service Miami Dade, Broward and Palm Beach counties in Florida as well as nationwide.
Do you already have a website that is outdated or performing poorly? Do you need a competent team to create and manage your blog, twitter or facebook marketing campaigns? Can Google adwords help your company? Do you need a new look, logo or branding for you business? If you are asking yourself these questions call us at:
954.367.6797
At High Powered Graphics we have a perfect and affordable solution for promoting your small local business or marketing your large corporation to the world wide community.