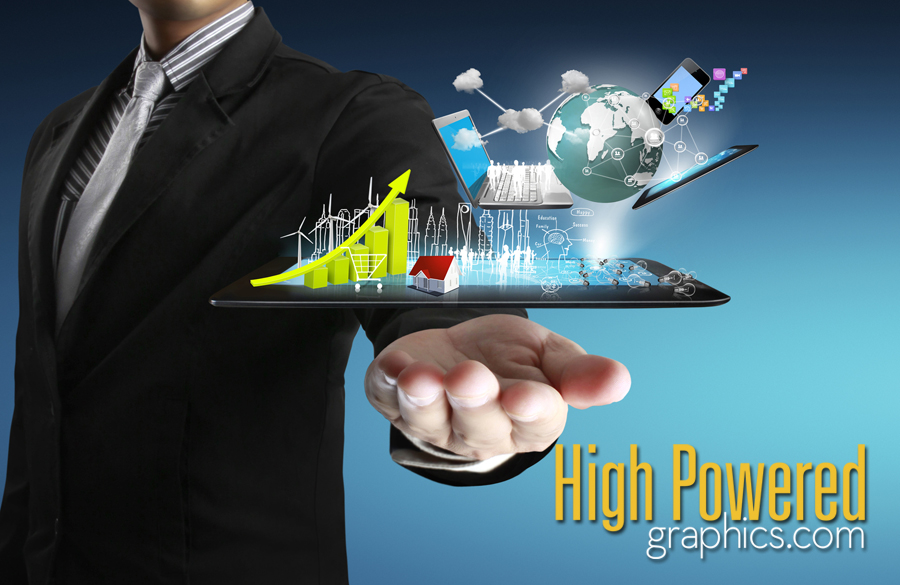 Web Design Hollywood South Florida. High Powered Graphics of Hollywood Florida creates custom website designs for each individual customer. Your website will be unique to your business. We find that by taking the time to provide this service to our clients and not using templates we stand above other web design companies.
Many think having a custom web design is too expensive but let's look at the advantages of hiring a web designer over using a free website template companies such as web.com, Intuit or Wix.
Unique design. 
With a custom web design it is created just for your business. Your website will be different from anyone else's. This will also help with your website obtaining better Google, Yahoo and Bing SEO (search engine optimazation) page ranking. Search engines love fresh and unique content websites and frown on free template builders.
By hiring HPG your website will be constructed so it is search engine friendly.
How the background coding of your website is done will influence your success in the search engines. What good is a beautiful business website that no one can find?
Social Media and marketing. 
If you build it they will come only works on mythical baseball fields. Professional design is only the first part of a successful website now comes time for marketing. High Powered Graphics utilizes the power of social media sites such as Twitter and Facebook to promote your website for you. We use the blogging power of our HighPoweredNetworkto create static links in major search engines to drive traffic to your website.
 Leon Cortez, our Creative Director has over 19 years in the Advertising/Graphics industry. He knows what works and what doesn't. High Powered Graphics cares for your business and wants you to succeed.
Simply put, brochures balance features and details. In other words, brochures are the answer when you want to make a big impact in a concise way yet retain the ability to back up your claims with supporting evidence. This is a very broad definition, which is why different types of brochures are developed to handle specific tasks
Call our graphic design department today at 954.367.6797 and see why High Powered Graphics is the fastest growing media company in South Florida.